Introduction to Flat Fancy Roller Skating (referred to as Flat Flower)

Definition: All kinds of continuous skating without jumping between a fixed number of standard piles while wearing roller skates for women.

Flat Speed ​​Style: Use any of the quick slide foot movements to glide around the pile.​​

Flat flower freestyle: perform basic technical movements according to the rhythm of the soundtrack and freely play a combination of smooth sliding around the pile.

Flat flower features: It is easier for beginners to get started, because there is no jumping action, so the dangerous injury is small, the adaptability is very wide, and it is convenient for men, women and children to practice. Unlike figure skating, which has strict requirements on the field and difficult movements with spinning and jumping. Although this project is easy to get started, in order to master it well, you must continue to practice, communicate, and learn new things, so as to improve your overall quality, and then you can become a skater to a certain degree. Therefore, it is very attractive to the majority of roller skating enthusiasts.
Learn to fall

The way of falling can be practiced with a thick and soft sponge pad in advance, and after you are proficient, try to practice the protection.
Correct standing posture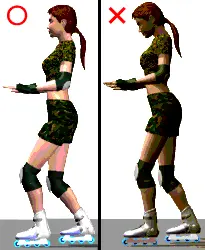 Pay attention to the control of the center of gravity
3. T-brake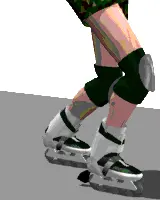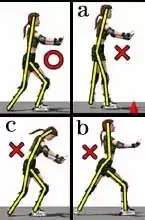 Pay attention to the control of the stance center of gravity
4. Asynchronous rotation of both feet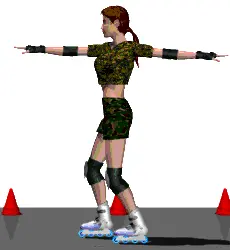 5. Front S winding pile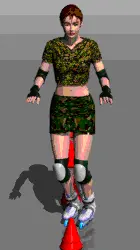 6. Cross-step around the pile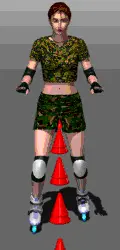 7. One-legged pile

8. Front and rear foot single wheel winding pile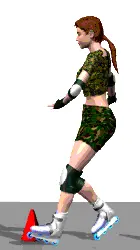 9. Rear S winding pile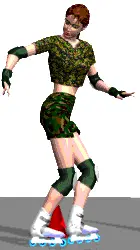 10. Rear cross winding pile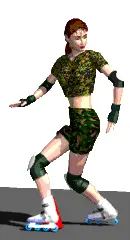 11. Rear single foot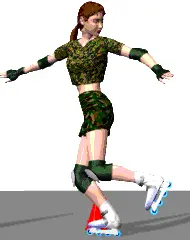 12. Rear single foot afterburner

13. Synchronized rotation of both feet
14. Crab walking around the pile
15. The posture of the body when winding the pile
16. Rear anti-scissor winding forward span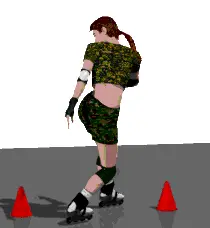 17. Rear S winding forward swivel